Food Processing and Packaging
Schaeffler bearing solutions can be used in all types of packaging machines, filling lines, automatic baking ovens, and other food and packaging industry machines.
The extensive rang of standard catalog products extends from needle roller bearings, yoke and stud-type track rollers and a very wide array of ball bearing types. Schaeffler products are ideally suited to the sector's specific requirements: The bearings' continuous anti-corrosion protection and NFS/FDA-compliant lubricating greases mean that they fulfill the special hygiene requirements, for example. Bearings that are lubricated for life also ensure operational reliability and maximize machines' operating life even under the toughest operating conditions.
Schaeffler's range of linear bearings also offers a wide range of application-specific solutions: Monorail guidance systems, shaft guidance systems, track roller guidance systems, linear modules for automation, ready-to-install precision linear tables, and driven linear units and axis systems are a few examples. This enables Schaeffler to perfectly cover all bearing positions in food and packaging machines.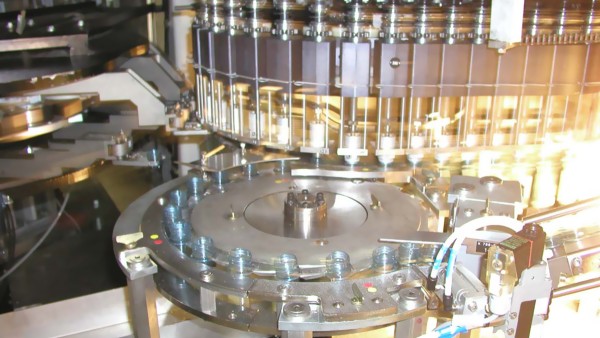 Safety and reliability under extreme operating conditions
The manufacture and packaging of foodstuffs are subject to very high quality standards and must be carried out with high efficiency, i.e. with extremely short cycle times. Due to the very high transport speeds and acceleration rates involved, high-precision motion sequences are indispensable. What is more, all machine elements have to withstand operation 24 hours a day, seven days a week. Our contribution: Robust rolling bearings with anti-corrosion protection, a wide range of-seals. Our bearing solutions are used in the following applications, for example:
Bottle/can sealing machines
Punching and folding presses
Industrial/continuous furnaces
Star wheels for distribution and transport
Portioning and mixing machines
Palletizers
Catalog bearings and customized bearing solutions
For decades, Schaeffler has been an expert partner for food and packaging machine manufacturers and is one of the world's leading suppliers of complete bearing supports in this sector. Whether catalog bearings or units that are tailor-made for the application – your benefit is the top priority in the development of every Schaeffler product. This includes reducing the number of interfaces through functional integration, freedom from maintenance, reliable operating life, and perfectly matched components and subsystems, for example. We enhance the performance of your machines and facilities through the use of:
Deep groove ball bearings
Linear guidance systems
Track rollers
Industry 4.0 solutions
Housing units
Direct drives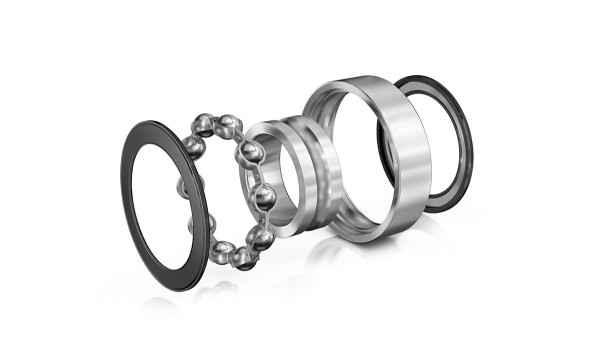 New products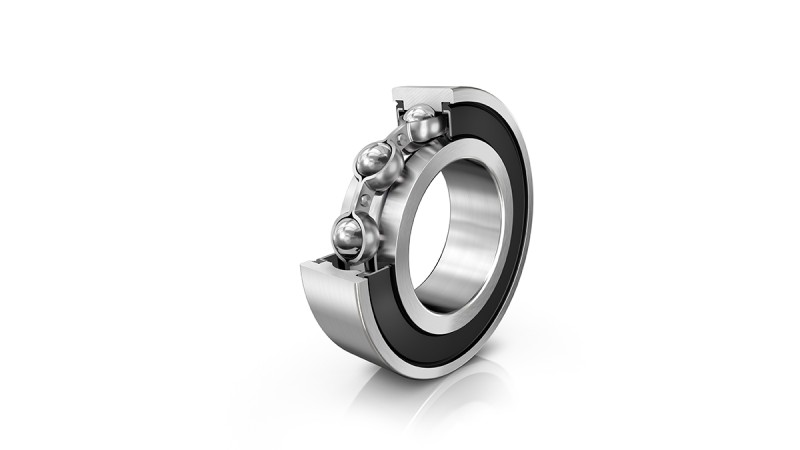 Food program
New deep groove ball bearings for the food industry
Schaeffler's deep groove ball bearings for the food industry are manufactured from corrosion-resistant chromium and molybdenum-alloyed rolling bearing steels. The RSR single-lip contact seal represents the optimum in sealing and friction characteristics. The lubricating grease used in these deep groove ball bearings has NSF category H1 authorization, fulfills the requirements of FDA21 CFR 178.3570, and is both halal and kosher.
The materials have been subjected to salt spray testing and tested for resistance to a range of different cleaning agents (refer to TPI261 for tested concentrations). These deep groove ball bearings can also be supplied subject to request as hybrid bearings with ceramic rolling elements and/or with LUBTECT dry lubricant, which has H1 approval.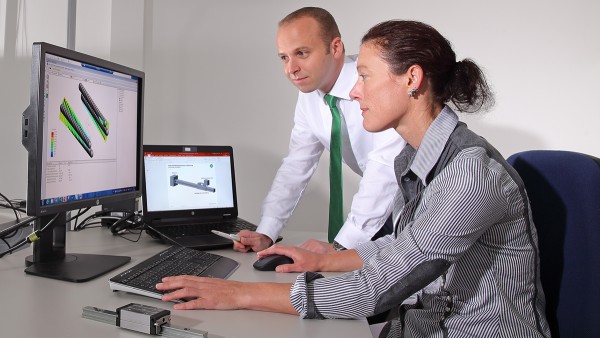 Calculated safety with BEARINX
Even the best product is no good if used incorrectly. All the more reason to benefit from our engineers' experience and expertise in bearing design and calculation. For example, rolling bearings can be analyzed in detail by using the BEARINX calculation program – down to each individual rolling contact. The impact of relevant parameters and environmental conditions on the bearing support is determined via incremental optimization stages. In this way, the program makes application-based dimensioning possible. In the simulation, it is possible to quickly and economically determine the best design for the application by changing the position, design, and size.
Schaeffler's calculation service is rounded off by dynamic simulations and FEM analyses. For example, shaft and housing tolerances and even housing rigidity can be taken into consideration in the simulation. If an existing machine requires optimization, specialized teams will carry out on-site measurements at the machine. Our engineers will then develop potential solutions with you based on the measurement results and further analyses.
Would you like to discuss a specific project with us or obtain more information about our sector-specific solutions?
Feel free to contact us – one of our experts will be in touch with you as soon as possible.
Share Page